My name is Valentin Metgenberg, and I am the passionate founder behind SYNT Supplements. As a professional football player, I know what it takes to excel in the world of sports. My journey to SYNT Supplements started long before I stepped onto the field as a pro.
Since I was a kid, football was my passion, and becoming a pro athlete was my dream. I achieved that dream, but I didn't want to stop there. I wanted to give back to the sports world that had given me so much. So, I took on a new adventure – starting my own company to help athletes like me with their problems
Life is a precious gift, and I consider myself incredibly fortunate to be able to spend my days focusing on what truly matters to me. I'm driven by the belief that every ambitious athlete, especially young talents, deserves the chance to be their absolute best. That's where SYNT Supplements comes in.
The Struggles of a Young Athlete
As a young football player, my life revolved around two essential elements: performance and power. Every day, I strived to outperform myself and surpass my competition. It's a desire shared by countless athletes worldwide, and it's what propels us to greatness.
However, like many athletes, I encountered obstacles on my journey. The world of supplements, which promised to enhance my performance, brought its own set of challenges. Conventional whey supplements wreaked havoc on my body, causing severe acne and digestive issues that sometimes prevented me from even attending school. It was a nightmare, and I had to swear off supplements for an entire year because of the harsh side effects. Those experiences left an indelible mark on me.
A Saturated Market and Its Pitfalls
The world of dietary supplements is crowded, with products often tailored for bodybuilders. These products cater to a different set of nutritional needs than those of competitive and endurance athletes. Regrettably, many of these supplements do more harm than good. They're loaded with excessive sugar, unnecessary additives, and protein doses that are counterproductive in the long run. To make matters worse, they often taste awful, cause skin issues, and leave us feeling less than our best.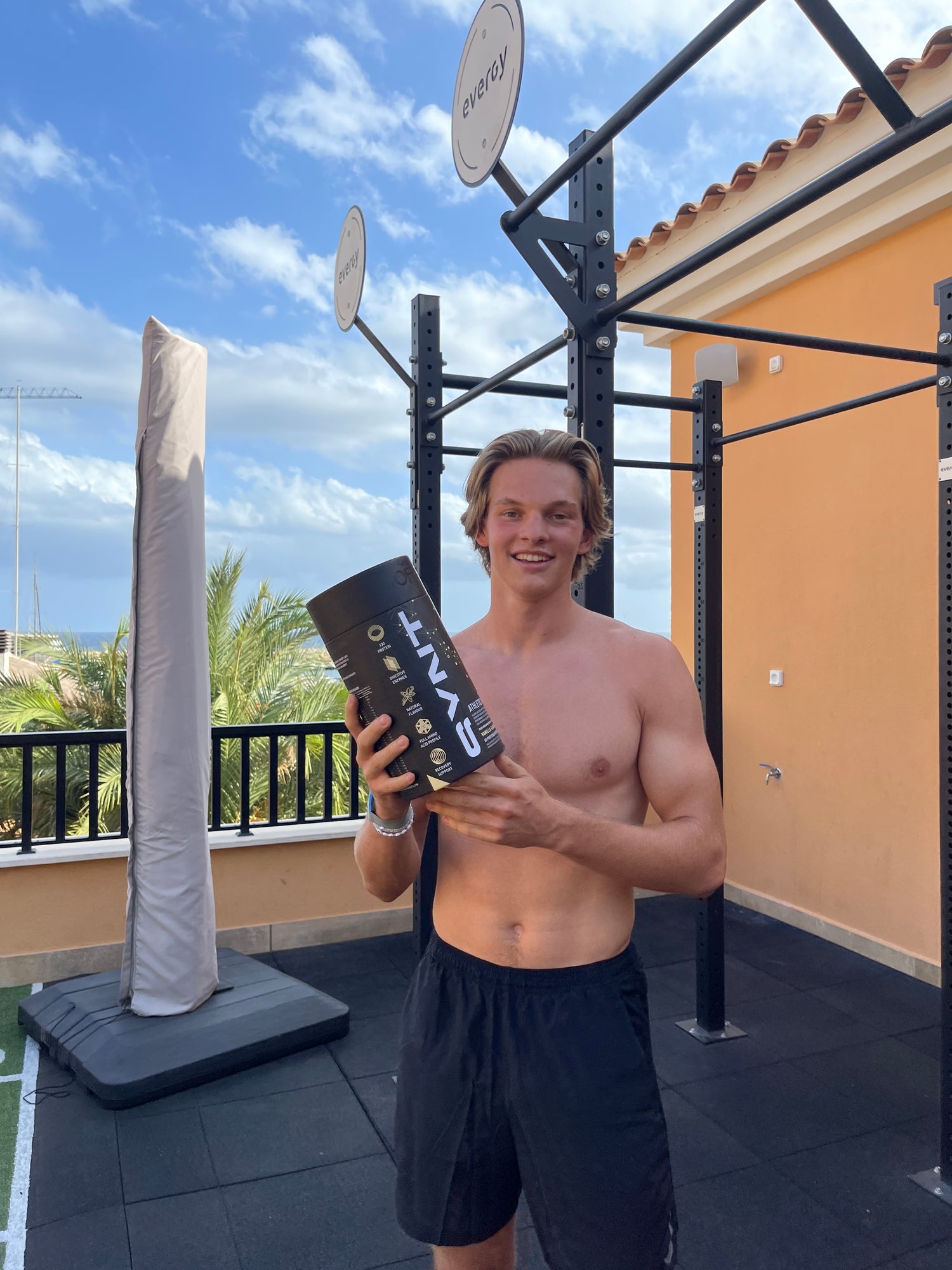 A Mission Born from Experience
This is why I made it my mission to offer ambitious athletes a better way. SYNT Supplements is dedicated to providing products that not only taste delicious but also deliver all the essential nutrients your body craves. Our products are effective, easy to digest, and free from the dreaded side effects that have plagued so many athletes.
No more compromises. Prioritize your nutrition and health by giving your body what it truly deserves. If you're ready to maximize your workouts and elevate your athletic performance to the next level, look no further than Athletic Whey. Tailored specifically for athletes like you, this supplement contains everything you need to reach your performance goals. Don't wait any longer – give it a try and be prepared to take your athletic performance to unprecedented heights!
Join me on this incredible journey, and let SYNT Supplements be the key to unlocking your full athletic potential. Together, we can soar to new heights and conquer the challenges that stand in our way.
I actually only created Athletic Whey in order to use it for myself! 
UNLOCK GREATNESS!